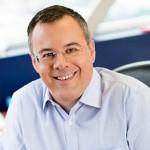 SIMCO Technologies is proud to be a gold sponsor of CG-LA's 11th Global Infrastructure leadership forum taking place in Montreal, Canada from March 27th to 29th, 2018. CG/LA's Global Forum offers a unique mix of in-depth workshops, presentations, and sessions about infrastructure projects around the world.
During the Forum, Dr. Jacques Marchand, SIMCO Technologies' CEO, will be leading an expert panel discussion about building successful P3's from the planning and financing to design and building.
» Book a meeting with a member of our team during the Forum
About CG/LA Infrastructure Leadership Forum

CG/LA's Global Infrastructure Leadership Forum is a unique infrastructure marketplace designed to provide 500+ high-level executives from engineering, construction, technology firms, investors, and lenders with access to key decision makers from the public sector, multi-lateral development banks, and project sponsors from around the world.
Date: March 27th 2018 to 29th 2018
Location: Montreal, Canada
Click here For more information about the event