Dr. Jacques Marchand, SIMCO's CEO, will participate as a speaker at the ACI event – "Progress in Concrete", of the Quebec and Eastern Ontario Chapter, which will take place on December 5th  and 6th, 2018, at the Delta Hotel, in Sherbrooke.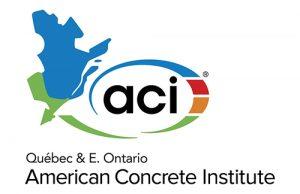 Dr. Marchand will present on "Durability Engineering – Designing Structures that will last 100 years and more". With the use of specific case studies, Dr. Marchand will speak about innovative technologies, methods and techniques that can help owners and managers to maximize investments in their infrastructure.
Owners are now looking to build structures for which the useful life is expected to reach 100, 125 or even 200 years with minimal maintenance. Engineers, contractors, and material suppliers are being asked to design and build structures that are stronger and that will last longer than in the past. Traditional prescriptive specifications for concrete are no longer effective and the concrete construction industry is moving towards performance-based and durability specifications.
Click here for more information about the conference
Click here to view ACI Quebec Chapter Website