SIMCO Announces the Appointment of Sathyamoorthy Nandagopal as Regional Director, Middle East
Quebec City, Canada – October 23rd, 2018 – SIMCO is pleased to announce the appointment of Mr. Sathyamoorthy Nandagopal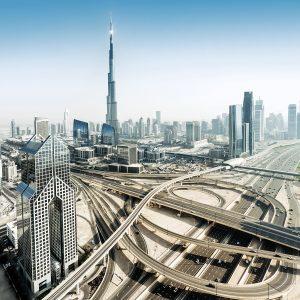 (Moorthy), to the role of Regional Director for SIMCO's regional offices in the Middle East, particularly within the United Arab Emirates (UAE) and the Kingdom of Saudi Arabia (KSA). His primary responsibilities will be to expand SIMCO's unique concrete durability expertise and services for the restoration of existing structures within the transportation, commercial and industrial markets in these regions. Moorthy's role will include the development of strategic business initiatives and partnerships, market research and analysis, in addition to commercial activities and contractual negotiations.
Moorthy has over 30 years of experience in the inspection, condition assessment, analysis, and development of cost-effective solutions for the repair and restoration of major concrete construction. He has solved many structural problems for oil and gas facilities as well as for transportation infrastructure, including, airports, bridges, tunnels, port structures and more.
Prior to joining SIMCO, Moorthy was Deputy Managing Director, DicoTech for over 20 years.  Most recently, he has been managing the business development initiatives as Senior Consultant, Concrete Repair and Durability for SIMCO Technologies Inc., Dubai Branch, in the UAE.
"We see great potential for growth in the Middle East and we are confident that Moorthy's experience with the complex needs of clients in this region combined with his unique knowledge of the industry will lead him to succeed in the development of many strategic business opportunities and partnerships", says Jacques Marchand, President of SIMCO Technologies. "The important projects realized in the past 3 years have enabled SIMCO to position itself with major infrastructure owners such as RTA – Dubai Ministry of Transport, and because of the success of the Middle East Branch, SIMCO is now in the process of opening another office in the Kingdom of Saudi Arabia, (early 2019) to offer its innovative restoration solutions to the aging infrastructure market.
We wish Moorthy all the success in his new role.
To discuss your project in the region, contact Moorthy
Contact our business development teams:
SIMCO ME info@simco-me.com
SIMCO Technologies info@simcotechnologies.com
Visit our websites for more information:
SIMCO ME www.simco-me.com
SIMCO Technologies www.simcotechnologies.com