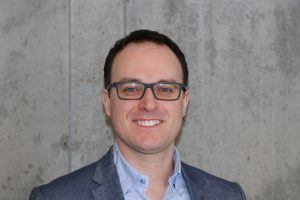 The International Concrete Repair Institute (ICRI), the only association in the concrete industry devoted solely to repair and restoration, recently announced the winners of ICRI's first 40 Under 40 Award.
SIMCO Technologies is proud to announce that Vincent Lapointe were amongst the announced winners. Coordinator – Technology transfer at SIMCO, he is involved in the industry for more than 14 years. He was nominated by his peers for his involvement in technical committes at the ICRI and his leadership at different levels in the ICRI Quebec regional committee.
About the ICRI 40 under 40 Award
The prestigious award recognizes 40 individuals who exemplify dedication to the concrete repair industry. A peer nominated award, the ICRI 40 under 40 recognizes individuals who have demonstrated their commitment to continued professional growth, high potential for continued success in leadership roles, and a strong passion for—and commitment to—the mission of ICRI.